Description
Triple-tiered Branch pendant with eighteen illuminated glass tubes
Tier Diameters: 545mm, 716mm, 545mm
Design Notes
Frosted cylindrical glass tubes sit within a tiered brass structure. Made with engineered glass and machined from solid brass or aluminium.
Designed, manufactured and assembled by hand in the UK.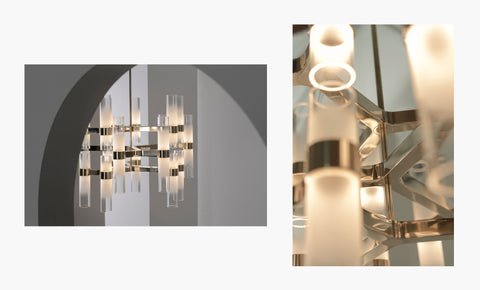 Materials & Manufacturing
Machined from solid brass or aluminium, depending on finishing choice.
Hanging & Installation
Drop heights available up to 1500mm – custom options available upon request.
Supplied with an integrated ceiling rose as standard – other options are available.
Download Installation Guide